Vanilla pancake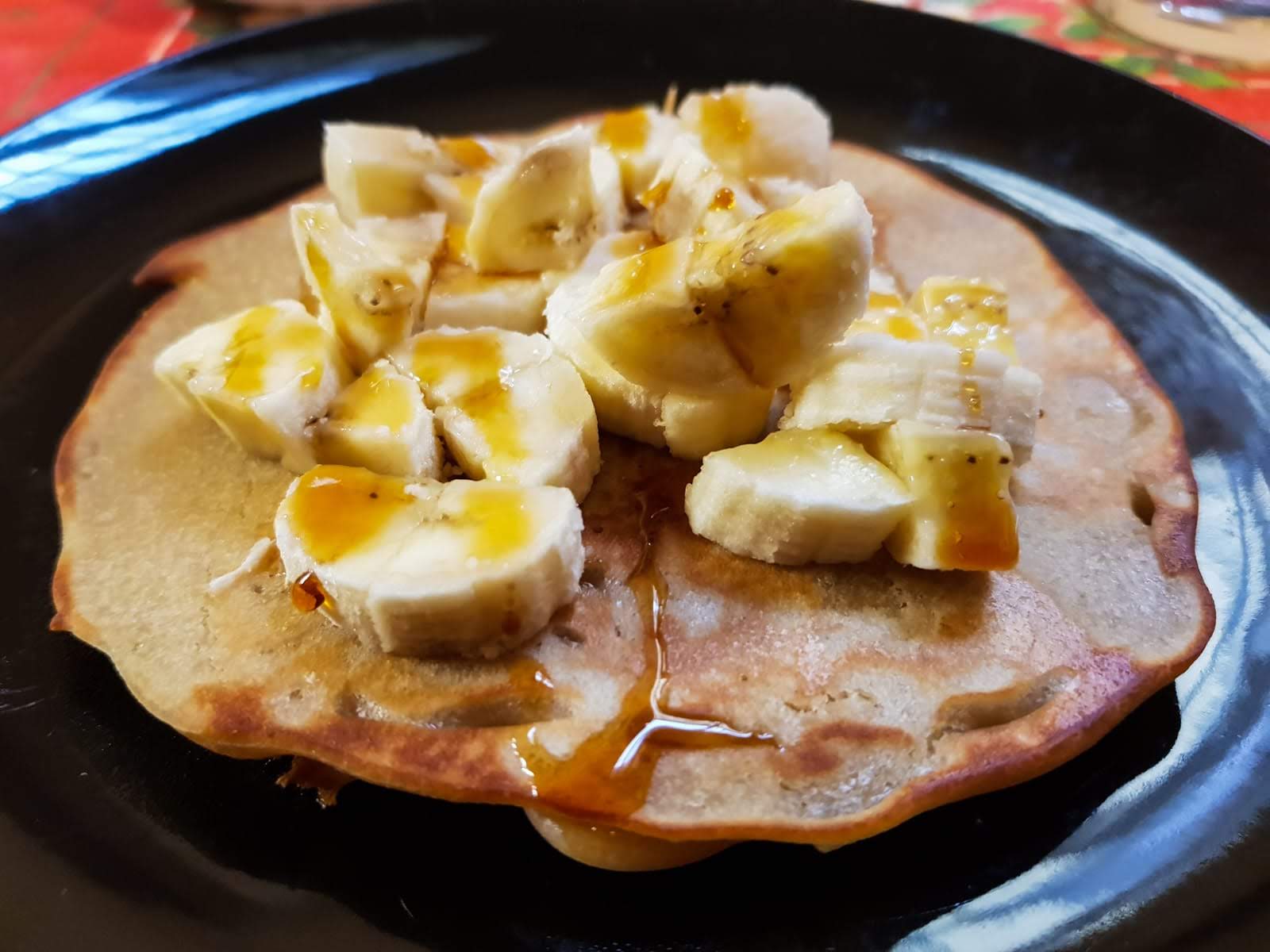 This vanilla pancake recipe is really simple and perfect to make your breakfast special, in a short time.
Ingredients:
Type 0 flour

,

100 gr

Baking powder

,

2 tsp

Rice cyrup

,

3 spoons

Oatmeal

,

1 cup

Sunflower oil

,

1 spoon

Vanilla powder

,

1 tsp

Bananas

,

2

Maple syrup

,

at will
Preparation:
Mix the flour, the baking, the vanilla, the rice syrup, the sunflower oil and the oats milk in a bowl with a whisk until you get a creamy batter.
Pour a little oil into a non-stick pan and heat over medium heat.
Pour a ladle of batter into the pan and fry until lightly browned, then turn and cook the other side.
Repeat with the remaining dough and keep the hot pancakes wrapped in a cloth.
Serve with the banana cut into slices and the maple syrup.
But for the "seasoning" you can indulge yourself: plenty of fruit, hazelnut cream, jam...
Enjoy your breakfast!
ricetta, vegan, pancake, vegano, colazione, ricette